S K Sinha, New Delhi: On the evening of May 8, election campaigning for Karnataka assembly election ends and everyone from voters to leaders are anxious to know the real picture of Karnataka election. Every media houses are publishing survey on opinion of the people. Some are showing that BJP is going to form next government whereas some are vying for Congress government.
Influencing Tools
Opinion polls are nothing but another way to confuse people before final voting and counting, it is just like other tools of influence. Whoever is capable to gauge moods of the people during poll campaigning, tries to make out prediction about poll results. All of them are very confident about their logic and outcome.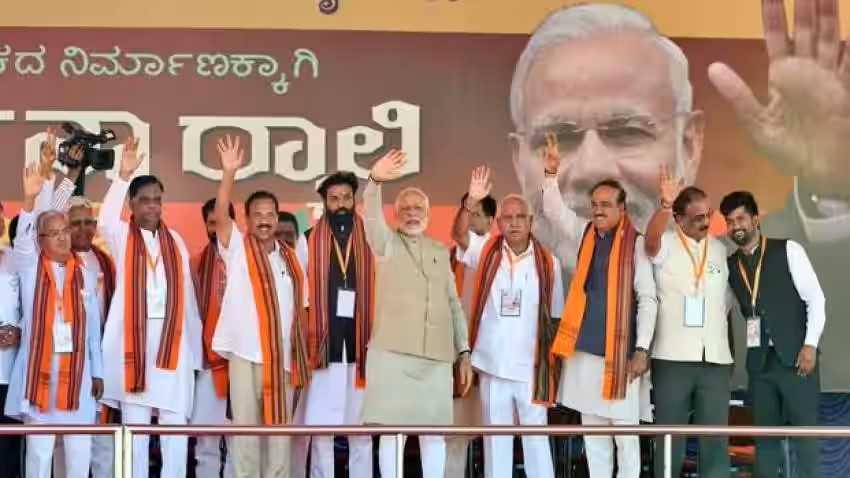 Hidden Parameters
But there are some special parameters hidden beneath sounds of television channel and speeches. These hidden parameters are sense of confidence and sense of happiness. Opinion makers and opinion polls always try to measure the sense of confidence and sense of happiness of the people about a party or a candidate.
Modi the decider
Election after election, it is becoming clear that there is big difference in seat strength of BJP before entry of PM Modi in poll campaign and after entry. Similar situation is prevailing in Karnataka also, before entry of PM Modi in poll campaigning BJP was getting around 80 seats. After entry of PM Modi, this strength of BJP will cross to simple majority, because sense of happiness and sense of confidence of the people about PM Modi is very high.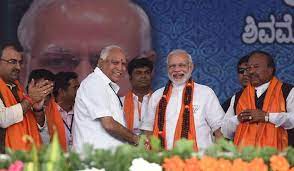 BJP Wins the Karnataka
Despite charges of corruption and other ills, people still consider BJP under the leadership of PM Narendra Modi is better than congress under the leadership of Gandhi family.

Also Read: How Congress Changed Secularism to Minoritarianism
Elections are not about choosing the ideal party and candidate but choosing the best option among available choices. And the last thing but not the least, religious emotion will favour BJP instead of Congress.