S K Sinha, New Delhi: The SIT court in Ahmedabad, Gujarat has delivered verdict on Naroda Gram riot in 2002 and acquitted 67 accused of killing 11 people during the riot. Acquitted persons include ex-minister Maya Kodnani and ex- Bajrang Dal leader Babu Bajrangi. The SIT was formed by Supreme court of India to investigate 2002 Gujarat riots.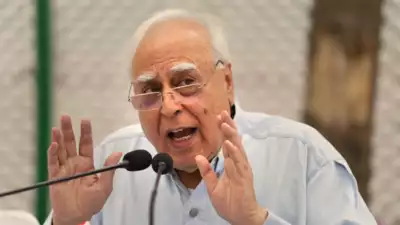 The judgment drew sharp reaction from Ex law minster Kapil Sibal, who wrote on his Twitter-
Kapil Sibal @KapilSibal
Naroda Gam :
11 of our citizens including a 12 year old girl killed
After 21 years
67 accused acquitted
Should we :
Celebrate the rule of law
or
Despair its demise !
https://twitter.com/KapilSibal/status/1649236594388508672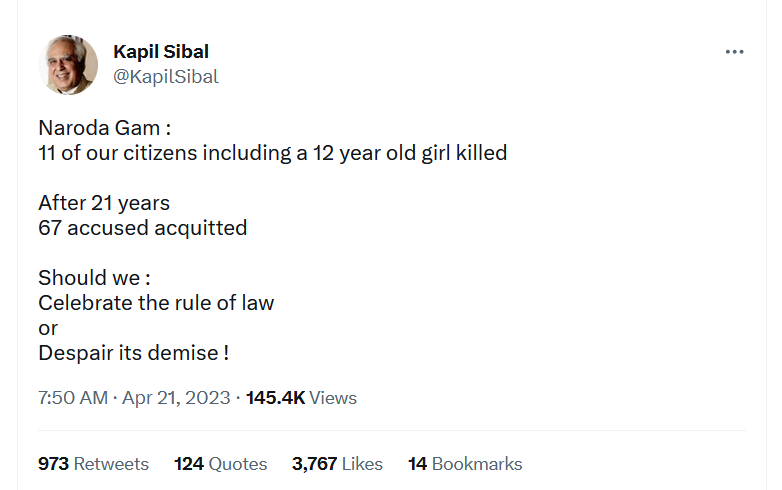 ---
One of Best Legal minds
One cannot expect such a reaction from Ex Law minster and senior lawyer of Supreme Court, who is considered to uphold the dignity of legal institution. This is not a reaction given in somewhere in private talk but it is on social media for everybody. Then, question comes to mind, why this reaction from one of the best legal minds in India.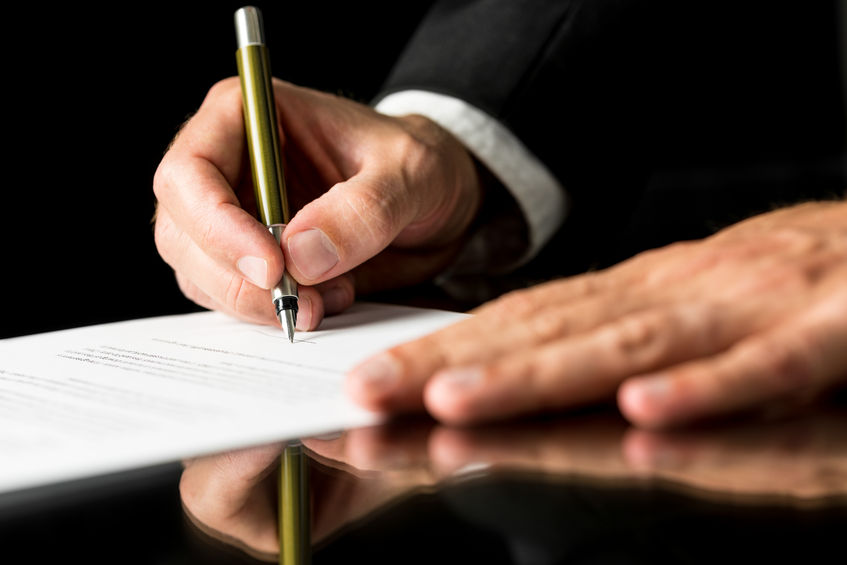 Politician Versus Lawyer
And the answer lies not in his legal profession but in his politics. He is making the statement as a politician not as a senior lawyer. He is using his political self not legal self. But as a politician he is using his brand of senior lawyer of Supreme Court to further his political career, which is unethical and disservice to the society and the country.
Everything Fair in Love & War
It is said, everything is fair in love and war, so for Kapil Sibal this is war in arena of politics and for that he is smashing Supreme Court like a Bollywood hero to further his political objectives. It is not only Kapil Sibal all politicians use this tactic to enlarge their popularity among masses. This is the politics in era of social media and media, those days have gone when politicians directly connect with people and their daily lives.
---
Also Read: Shaping Future Leaders: A Comprehensive Guide to the Top MBA Colleges in India