S K Sinha, New Delhi: On May 10, Karnataka is electing new government, but political temperature in Rajasthan, Madhya Pradesh and Chhattisgarh is rising. Also on May 10 PM Modi is in Rajasthan, he will address a rally and launches various welfare programmes. He does such rallies before announcement of poll dates in any state, but congress party is facing internal upheaval in the state.
The Challenger
Sachin Pilot, challenger to incumbent CM Ashok Gehlot, is going to criss cross the whole state on foot through Jan Sangharsah Yatra against rising corruption in public offices. He has clearly said that this yatra is against corruption, not any individual or congress leader. But his words are directly indicate that this yatra is against CM Ashok Gehlot.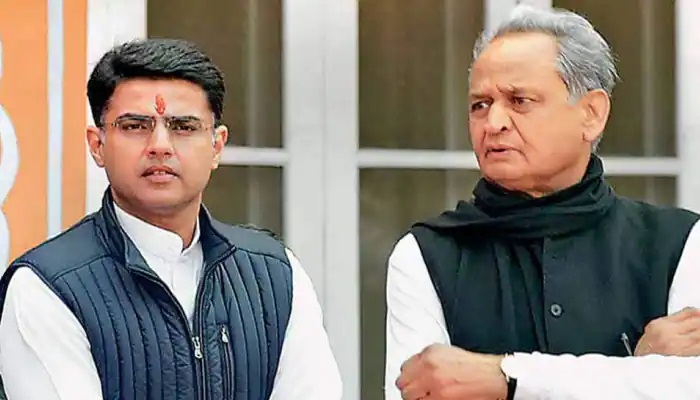 Issue of Corruption
Few days back, Sachin Pilot has raised the issue of corruption during Vasundhara Raje government and accused Chief minister Ashok Gehlot not taking any step to investigate and punish responsible persons as promised in 2017 assembly election. But Ashok Gehlot is challenging Sachin Pilot when he says publicly that during 2020 rebellion in the stats by Sachin Pilot, his government was saved by Vasundhara Raje.
Jan Sangharsh Yatra
Sachin Pilot has connected this statement of Ashok Gehlot with non-action against in corruption cases during Vasundhara Raje government. By launching Jan Sanghrash Yatra, Sachin Pilot has put CM Ashok Gehlot backfoot in the party. It is going to be a real political move from Sachin Pilot.
Political Survival
Sachin Pilot is fighting for his political survival in the party but no member of Gandhi family is in position to control Ashok Gehlot in Rajasthan. Once Rahul Gandhi tried to control him at the time of Congress presidential election. He nominated Ashok Gehlot for the party president with a condition that he has to resign from the CM post. But Ashok Gehlot denied to resign from the post before being elected as president of the party. At that time, Ashok Gehlot not only saved his CM post but himself also from the wrath of Gandhi family.
Also Read: BJP will form government in Karnataka
Punjab Plot
Congress party is facing similar situation in the Rajasthan as it has faced in Punjab few months before election in 2021. At the stroke of election, Captain Amarinder Singh left party and launched a new political party. If Sachin Gehlot loses battle with Ashok Gehlot in the party, he will form new political party or if Ashok Gehlot loses battle he will move away from the party.
End of Power
In the end, clout of Gandhi family on congress party is going to erode more. It is a sign of weakening of central power in Congress party.