Plug-ins plays an important role in website performance such as improving functionality, aesthetics, and efficiency. Numerous options are available for finding the best WordPress plugins, but picking the right one is slightly hectic; that does not mean that it is impossible. There is plenty of plug-ins available for serving various purposes to maintain your website performance.
These top WordPress plugins boost your website to rank top on Google and at the worse can bring it down if not installed properly. Check it out by yourself, our list will give you brief about those plug-ins.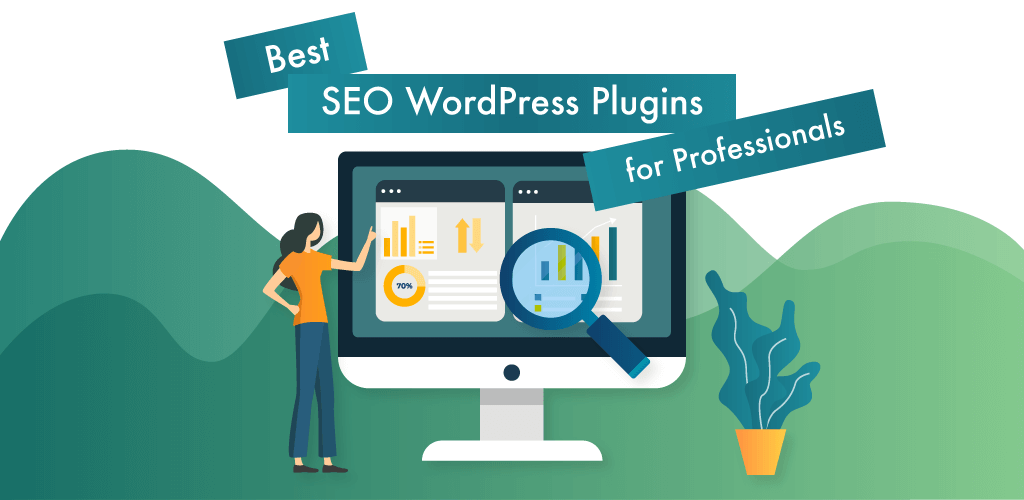 #1: Contact Form 7
This is a wonderful plug-in that allows you to create multiple contact forms for your visitors to flourish your inbox with business queries. Using this plug-in, you can skip all additional or unwanted coding that helps you in creating quick contact forms. Contact Form 7 lets you manage the created contact forms by using re-Captcha verification and ensures all spam submissions are sifted out with Akismet.
#2: Yoast SEO
This is a widely-used best SEO plugin WordPress to boost on-page search engine optimization. If you have already performed basic keyword research and blended it with your content, the Yoast plug-in helps you with the step-by-step process of how to optimize your new content to the search engines. Even though you do not know about basic SEO optimization, calculating the density of your target keyword and h2 title tags, Yoast SEO makes the on-page optimization tough-free as such you learn it quickly.
#3: Akismet Anti-spam
Akismet anti-spam is a necessary plug-in if you want to keep your websites away from spammers for a longer period. It maintains the integrity of your website by filtering every comment that is shared on your site. With this, you can take a clear decision on which one is a spam comment and which one is genuine. You can also view the number of comments approved per user in the comment body of URLs, and remove links that do not yield good traffic or yield less traffic and not helping you in any way.
Read Also: What's Social Media and How to Manage Your Next Campaign?
#4: Woo Commerce
If you have an e-commerce website that is not highly conventional online but should show existence, then Woo Commerce is the right plug-in to slowly boost your online conversions—be it to sell physical, digital and affiliate products. This platform gives you access to an abundance of themes, features, extensions, and customizations built and make you sell on your e-commerce WordPress site easier than ever before you have performed.
#5: Tiny MCE Advanced
With the use of Tiny MCE advanced plug-in, in a single click, you can streamline and simplify the backend of your WordPress experience, and this is the best tool with which you can easily track your web traffic on Google without logging in. It also avoids the need to navigating to the Google Analytics website by providing you an easy-to-use interface. Moreover, it is a simple plug-in with which you can align and format your website in WordPress quickly by adding, removing and rearranging the necessary buttons inside the tool, along with setting up the required font size, text/background colors, tables and more.
#6: WordFence Security
This is one of the best WordPress security plugins that provide stringent protection to your website and prevents it from potential threats and virus attacks. It offers unique features that let you safeguard your website seamlessly, along with access to effective tools such as WordPress core file integrity verification and repair, scanning of malware and virus from both the front and back ends, strong firewall protection that blocks fake Google crawlers, reduces bounce rate, IP whitelisting and blocking.
#7: Google XML Sitemaps
This is also an SEO-based plug-in that helps your website to crawl on search engines such as Google, Bing, Yahoo, etc. by creating a quick XML sitemap for your website. The moment you install the Google XML Sitemap plug-in, it makes the job easy for search engine bots to view, crawl and index your website, and you can see the ranking of your website among your competitors. It is also one of the basic SEO applications plug-ins.
#8: WP Super Cache
WP super cache is a free plug-in that creates static HTML files if your website is built on dynamic WordPress i.e. the web server uses these HTML files rather than pulling the PHP scripts from the scratch. In another way, this plug-in increases the baseline speed of your website by reducing the bounce rate of users visiting your website.
#9: Google Analytics Dashboard
The original name of the plug-in is called Google Analytics Dashboard for WP by Exact Metrics, which helps you with tracking the real-time traffic of your website and provides statistical data of your website performance without logging in and navigating throughout the Google Analytics website.
Read Also: 10 Best Video Editing App for Youtube
Apart from monitoring your website traffic, you can also reveal statistics of website–sessions, organic searches, bounce rate, and page views; statistics of geographical impressions, pages, reference links, keywords, 404 errors; statistics of search engine analytics, social network footprints, traffic channels, and traffic media; and finally, statistics of device categories, mobile brands, operating systems, browsers usage, and screen resolutions.
You can use this plug-in for both personal and commercial websites as you need not pay anything out of your pocket.
#10: Elementor Page Builder
The elementor page builder is one of the popular and mostly used plug-ins for easy page building on your websites and publishes them within no time. It is a paid plug-in but a necessary one that allows you creating numerous themed pages that attract your target audience.
Conclusion:
There are many WordPress plug-ins available in the market today, but choosing the best one always serves the best things for your website performance. Remember that not all plug-ins cater to the same purpose. Irrespective of static or dynamic websites, the role of plug-ins is going to be the same that improves your website speed, traffic, and ranking on all search engine bots that you target demographically.